Golden Bull Award Winner 2020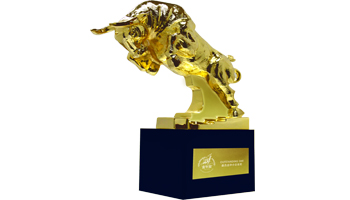 NCS SCIENCE SDN BHD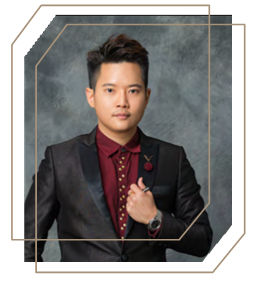 Mevin Wong
Managing Director

Ever since its conception in 2003, the Golden Bull Award has been the ultimate award for businesses. For recipients, the award is a crowning glory for years of growth and innate strength. Winners of the Golden Bull Award have always went on to become industry leaders and listed entities. With both international coverage and recognition for the 14th rendition of the GBA, NCS Science Sdn Bhd is honoured to be a proud recipient of the Outstanding SMEs Award!
Mevin Wong, Managing Director of NCS Science received the award at the 14th Golden Bull Awards ceremony. The event was held on 10 September 2020 in One World Hotel, Petaling Jaya.
NCS Science Sdn Bhd (formerly known as NGS Healthcare Sdn. Bhd.) has been manufacturing health supplements and beauty products for over 10 years in Malaysia. We are a complete ODM and OBM organisation that provides high-quality formulations and bespoke results. We take pride in assisting our clients in all of their OEM and ODM manufacturing needs, from standard to customized formulations.
Becoming a global pioneer in healthcare and beauty brand manufacturing has fueled the growth and been the vision of NCS Science. Across the country, 600 brands have worked with NCS Science, making us the leaders in healthcare manufacturing.
As an advocate of natural and organic produce, our raw materials go through quality assurance and regulatory authorities. NCS Science takes pride in delivering the best results in customisable solutions for health supplements and beauty product manufacturing.
The GBA is only awarded to those that are the cream of the crop. Our versatility and quality are the evident, unique driving forces of NCS Science that have led to manufacturing products of high standard ingredients and resources at every stage of research, development, and production. This is also what makes us proud to have all of our efforts recognised by this prestigious award.
Steered by a team of experts, NCS Science is confident in delivering the finest products and fulfilling clients' needs, from Business Consultation to Branding and Marketing, we are on a mission to become a one-stop solution centre in the health and beauty industry.
Looking forward, we are more than excited for the challenges ahead of us! Our consistency and hard work have made us who we are today, and we will continue upholding our core values.